GiveFit is all things FREE
We are a mission-driven nonprofit building healthy communities with high-quality, accessible, in-person group fitness classes in Baltimore. Our mission is to keep our city moving and having fun!
FREE
workouts right in your neighborhood
Find and share workouts with friends
Have fun staying active
50+ workout classes per month!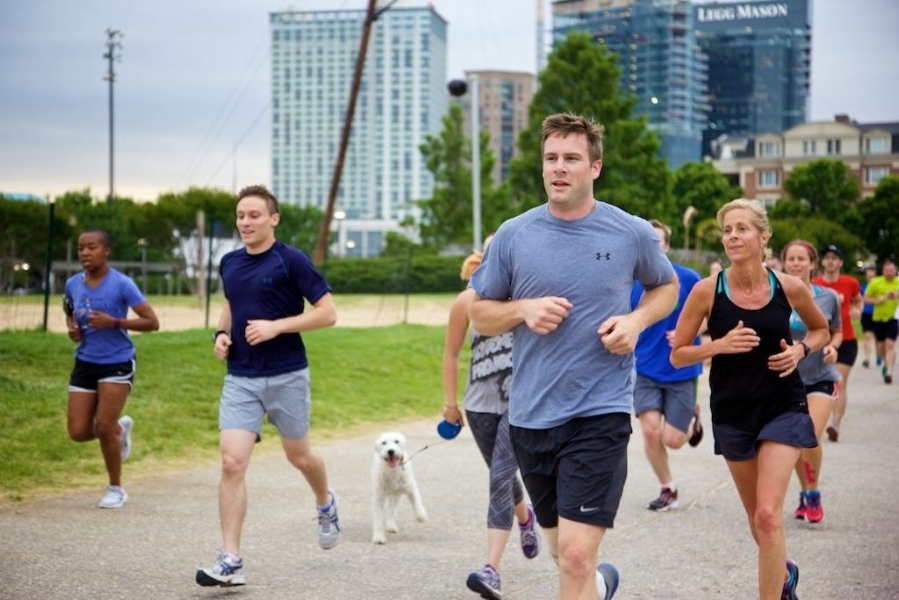 After accepting your application, you'll be directed to the app download page.
Search through workouts right in your community. We keep the fitness calendar up to date with the best group workouts around!
Step 3: Workout and make friends
Group fitness has the strange effect of bringing people together, and encouraging one another to keep moving!
Get FREE fitness classes with GiveFit!
GiveFit is a 501(c)(3) nonprofit
Our awesome, Baltimore-area fitness partners
GiveFit is a Strong City 501(c)(3)
Connecting you with a supportive, healthy community
SPOTS ARE LIMITED. HURRY AND APPLY NOW...
DUE TO CLASS MAXIMIMUMS WE HAVE TO LIMIT THE NUMBER OF USERS. JOIN NOW TO GET IN BEFORE TIME RUNS OUT